The ELD (Electronic Logging Device) Mandate is a road safety initiative that seeks to enforce the use of tablets, phones, and other logging devices within commercial vehicles. This change in legislation will provide tracking information that seeks to help reduce the number of fatigue related collisions and improve compliance with legal amount of driving hours, among other reasons. If you would like to understand the ELD Mandate in greater depth, the legislative documents can be found by clicking here.
Our team's expertise with in-vehicle mounting solutions will help your clients becomes fully ELD Compliant. Not only does the ELD Mandate require that all commercial vehicles contain logging devices, it requires that these devices are mounted in a fixed position and visible to the driver within all commercial vehicles. As a result, all logging devices require an in-vehicle installation, and a mounting solution for their specific device.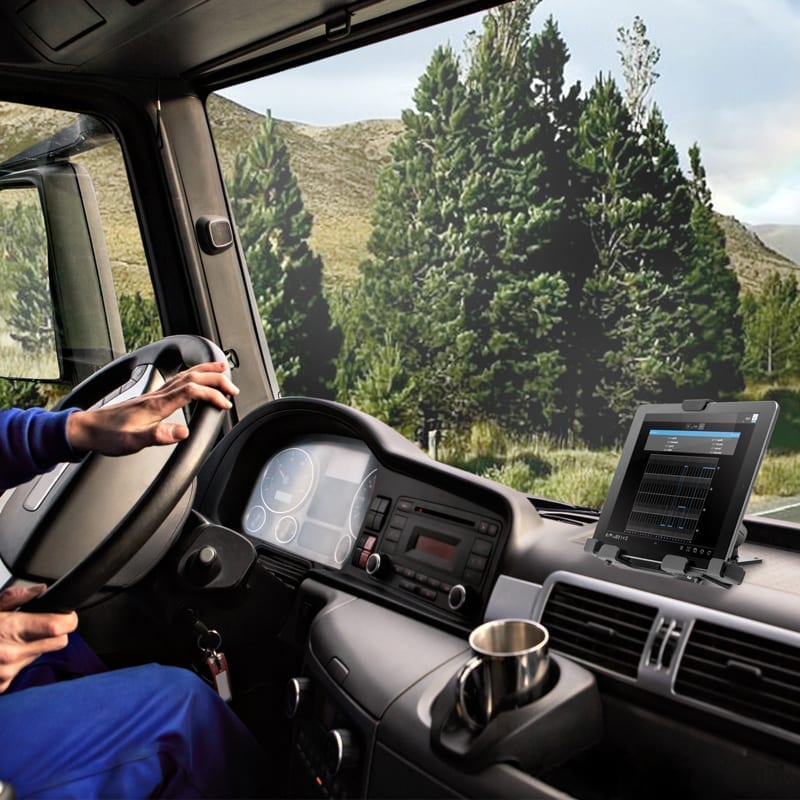 Common Types of ELD Mounts
Our vendors offer a variety of solutions to fit your needs. From solutions that use vehicle seat rails, cup holder based solutions, suction mounts and more – Allcan has a solution to fit your needs. Here are some of the unique universal options available for mounting devices in vehicles.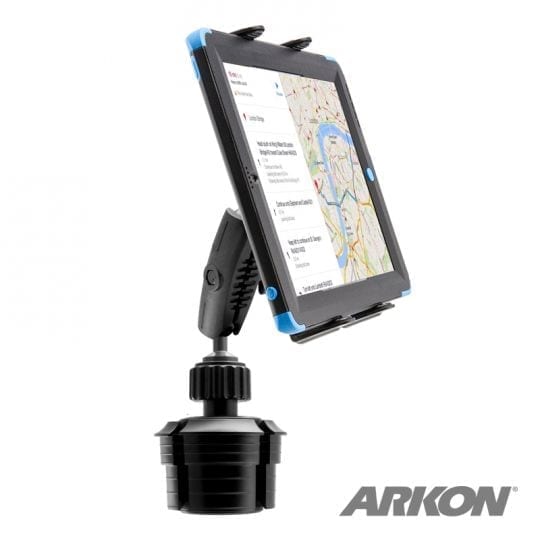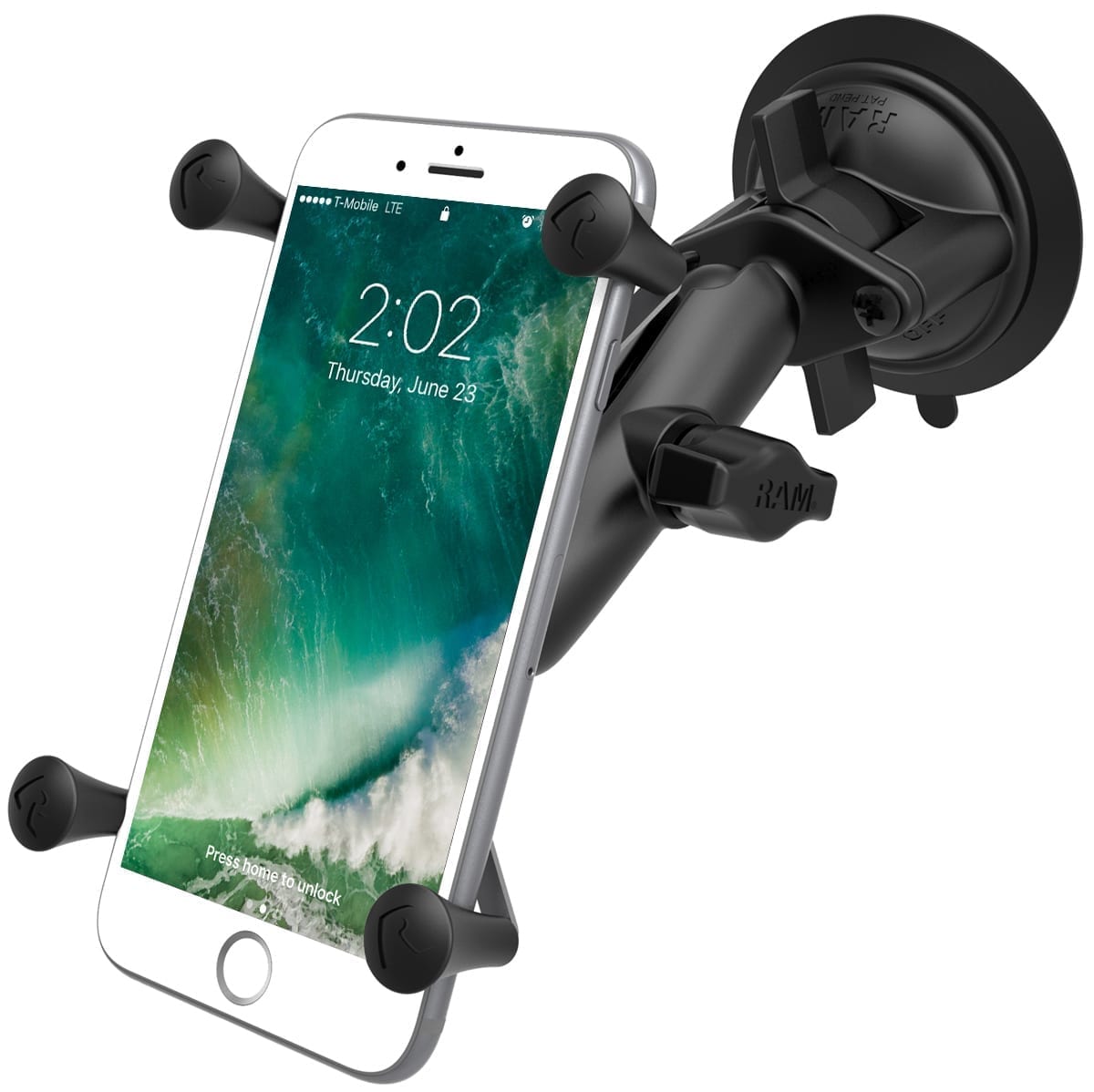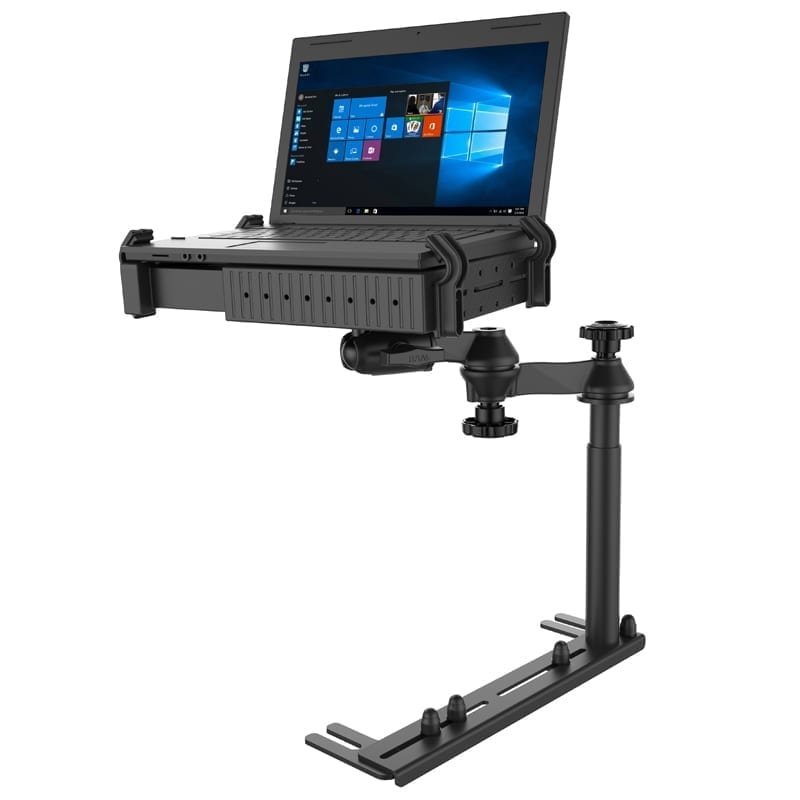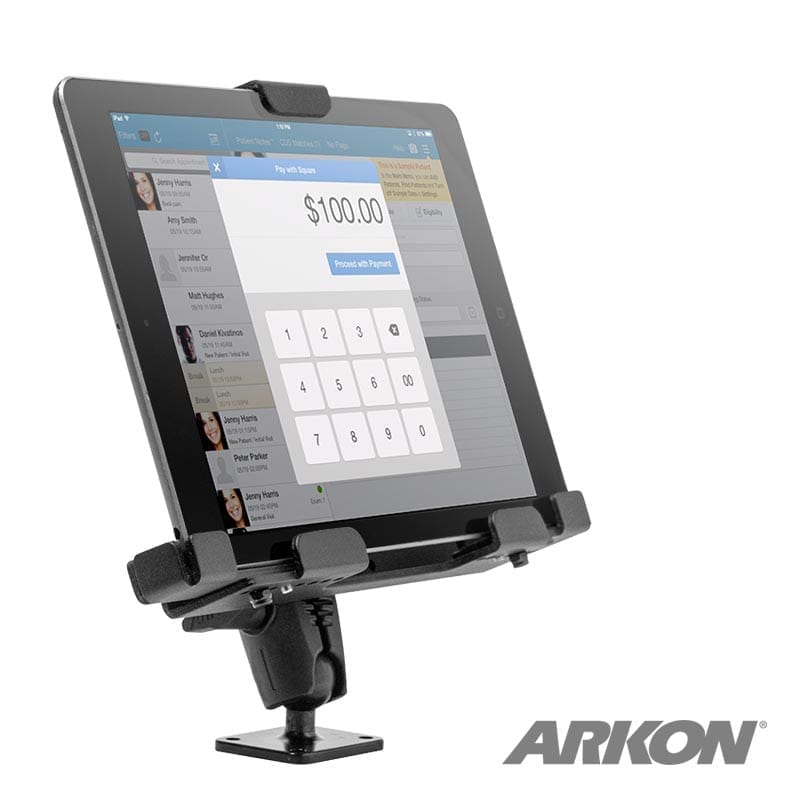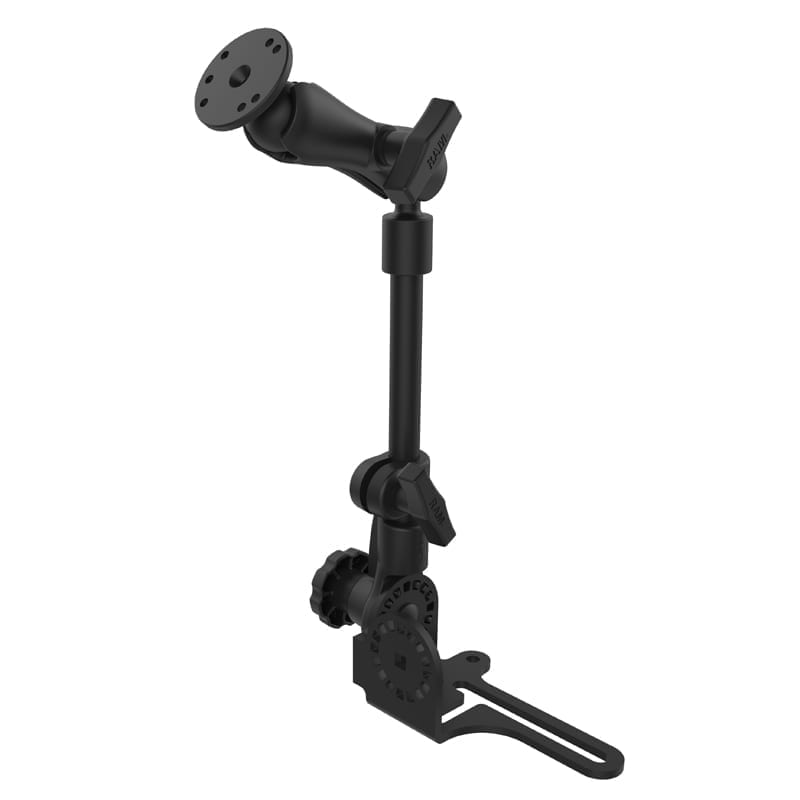 CUP HOLDER
TABLET UNIVERSAL MOUNT
MSRP: $78.87
Arkon Mounts
XGRIP PHABLET MOUNT
WITH SUCTION BASE
NO-DRILL SEAT RAIL
UNIVERSAL LAPTOP MOUNT
UNIVERSAL TABLET MOUNT
WITH DRILL DOWN BASE
MSRP: $135.00
Arkon Mounts
12″ FLOOR MOUNT
FOR USE W/ CRADLE
Mounting Options for the TAB A 8″
The most common tablet we see for ELD applications is the Samsung Galaxy TAB A 8″. Here are our customer's favorite solutions for mounting this device.
RAM MOUNTS GDS SOLUTION
The GDS system offers a great way to permanently mount your tablet that offers charging, locking, and audio functionality. This solution is unique because the case is as a power adapter that magnetically attaches to the dock's charger. To mount in vehicle this should be combined with one of our mounting base options.
GPS LOCKBOX ATMOS SYSTEM
GPS Lockbox's most popular solution is unique as it has a temperature control unit (Atmos) built into the dock that heats and cools your device in an effort to better preserve the battery. This solution also charges and locks your tablet in place. To mount in vehicle this should be combined with one of our mounting base options.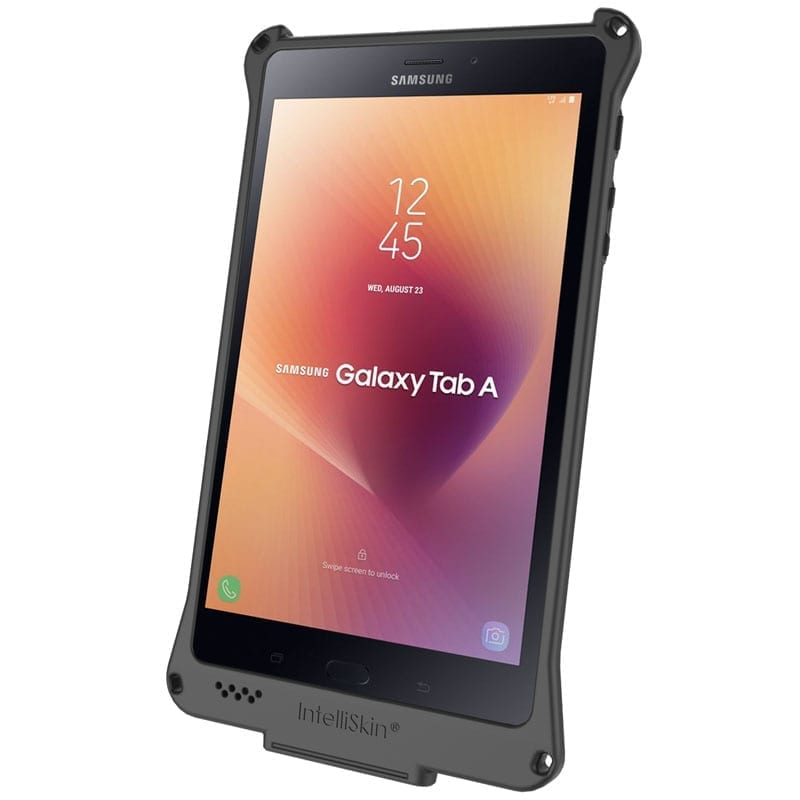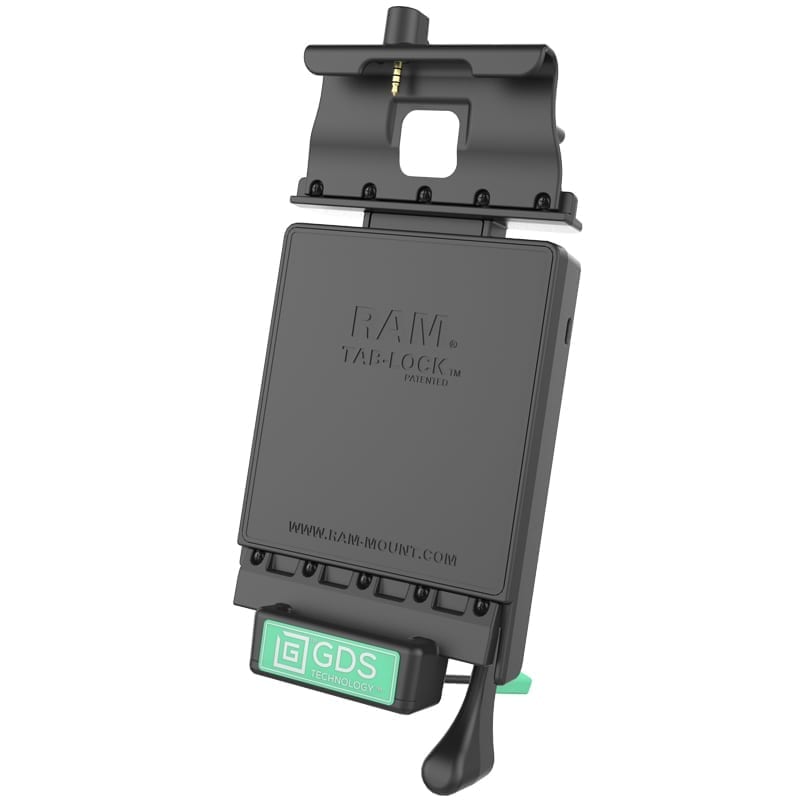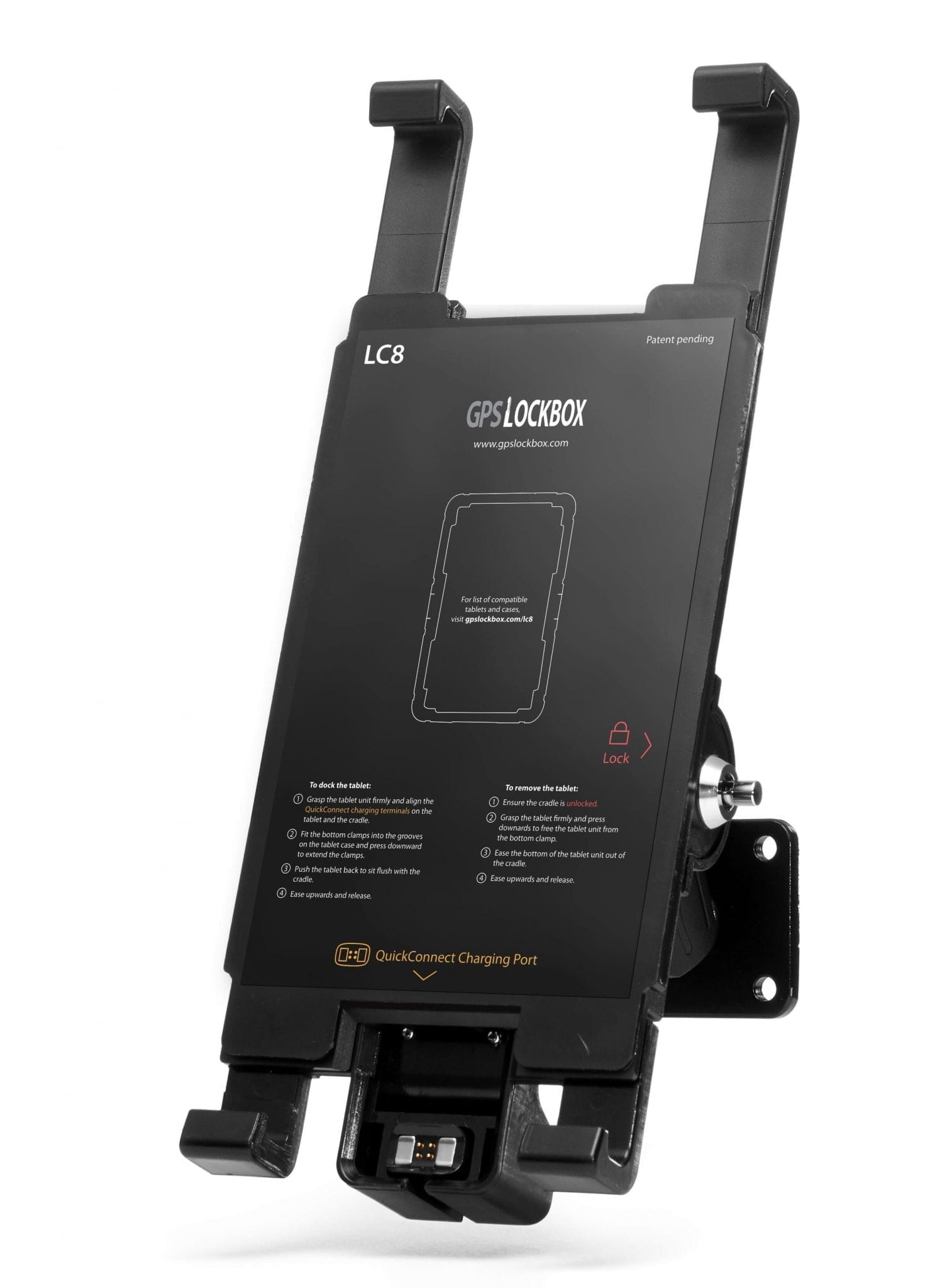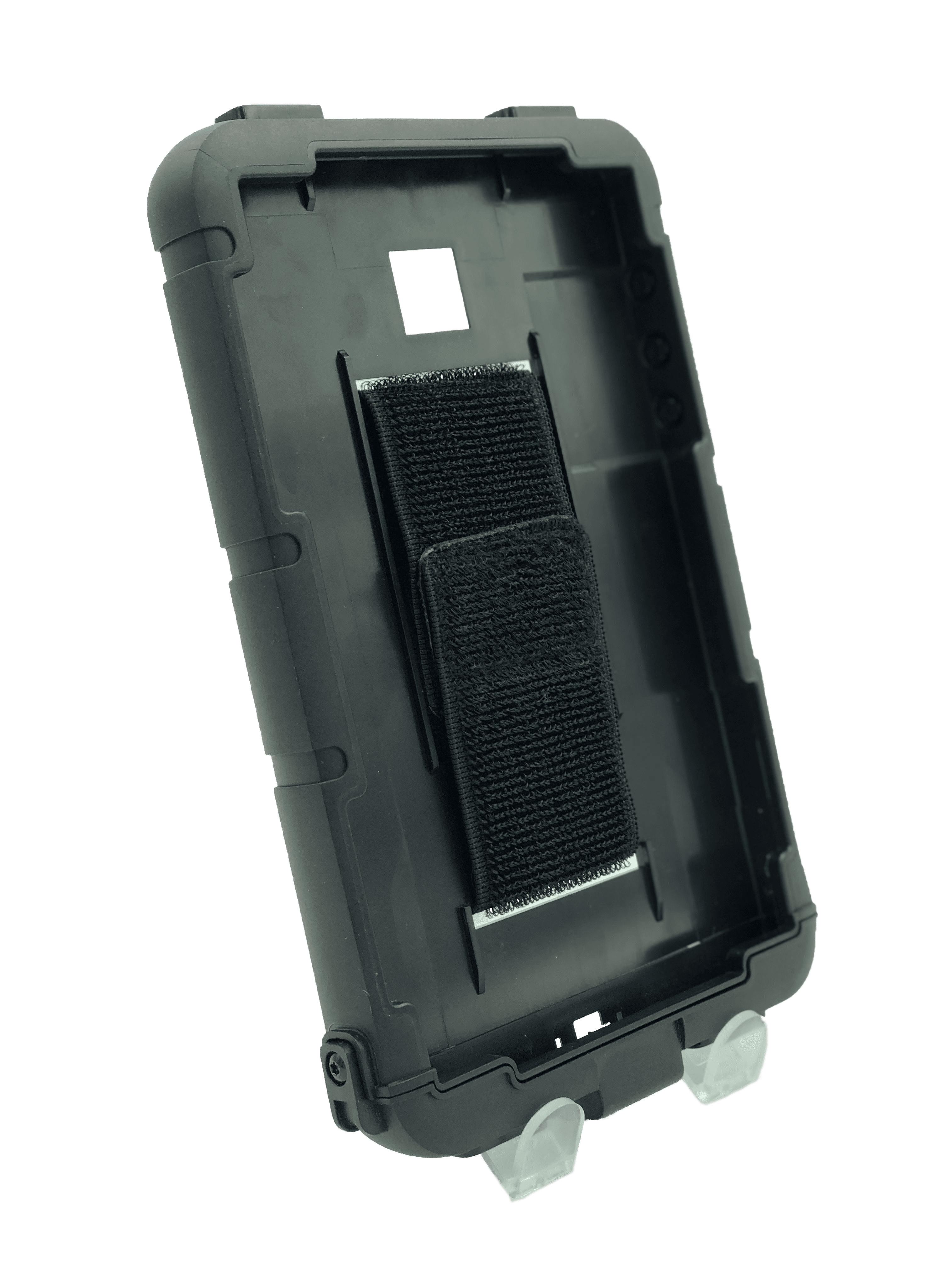 INTELLISKIN CASE 
FOR SAMSUNG GALAXY TAB A 8.0
GDS CHARGING DOCK 
FOR SAMSUNG GALAXY TAB A 8.0
GPS LOCKBOX FLEX II PRO CRADLE KIT
WITH ATMOS TEMPERATURE CONTROL FOR SAMSUNG TAB A 8.0
MSRP: $496.75
GPS Lockbox
There are many options for powering ELD devices that make it easy to connect to power.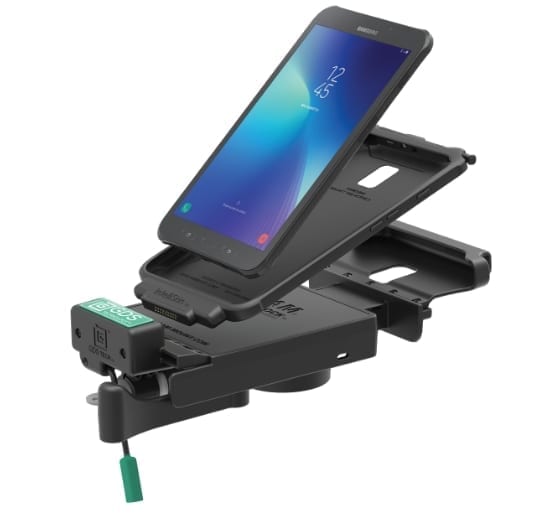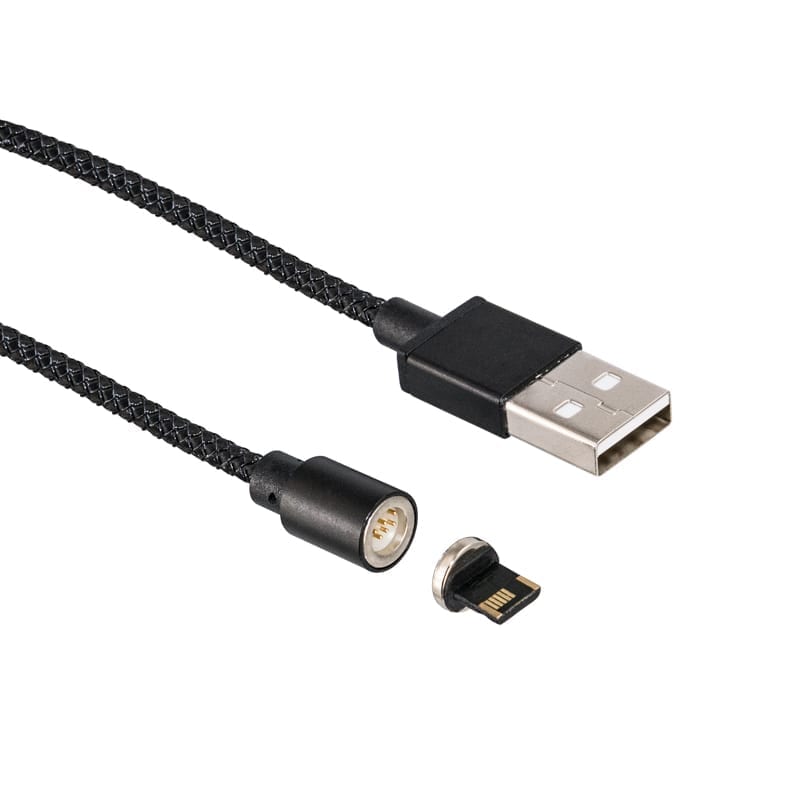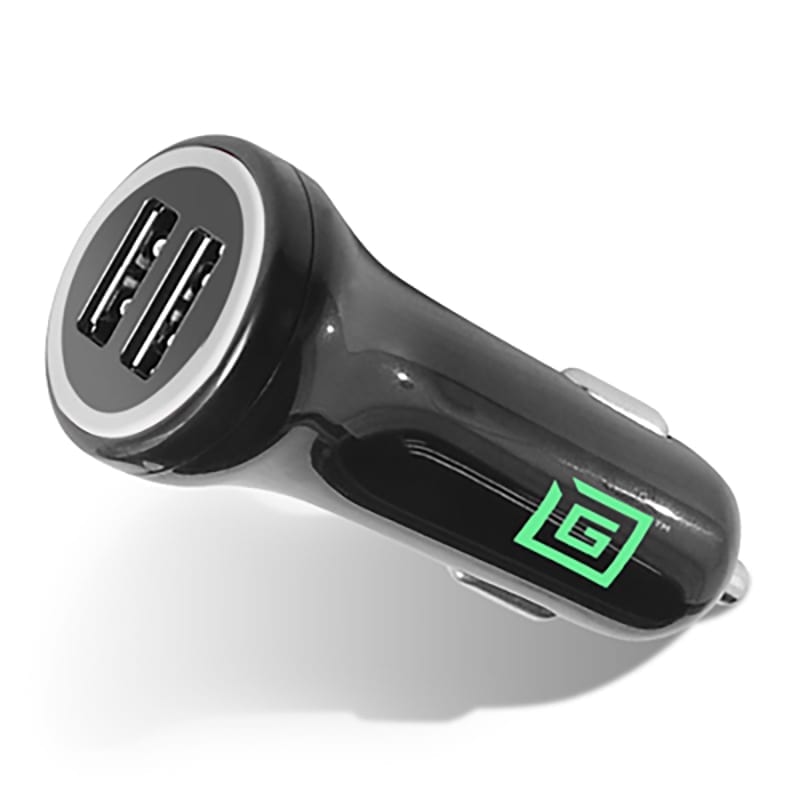 RAM GDS
RAM Mounts GDS Systems offer integrated charging ability and seamless integration with their cradle solutions. The GDS system uses a case to adapt the power connector to the GDS pogo pin. The pogo pin helps to keep ports from getting clogged, and also allows for future proofing of your mounting devices. All pogo pins are cross compatible within GDS technology. This means if you get a new device, you only need to purchase a new case, not an entire new solution.
ARKON CAMAG USB ADAPTERS 
These unique charging cables  feature a removable USB connector that can stay attached to your phone. Simply attach the magnetized cable to the connector to charge the phone—no more plugging and unplugging!
CIG LIGHTER CHARGERS
This simple solution combined with the customer's existing charging cables makes for a quick and efficient in-vehicle charging solution.