Curious about Stock Towers?
Look no further… Allcan Distributors offers the best the industry has to offer. Our vast array of products includes both Wade and Trylon towers. Wade towers emphasize progressive leadership and customer service through sales, marketing, research, and innovation. This company delivers unrivaled service and satisfaction alongside leading edge technology to create cutting edge towers that cover each need despite its specificity while Trylon Towers has vast  experience with many years of use in the field and regular refinement. Their towers give customers the confidence that they are truly getting innovative structures that can meet all their needs.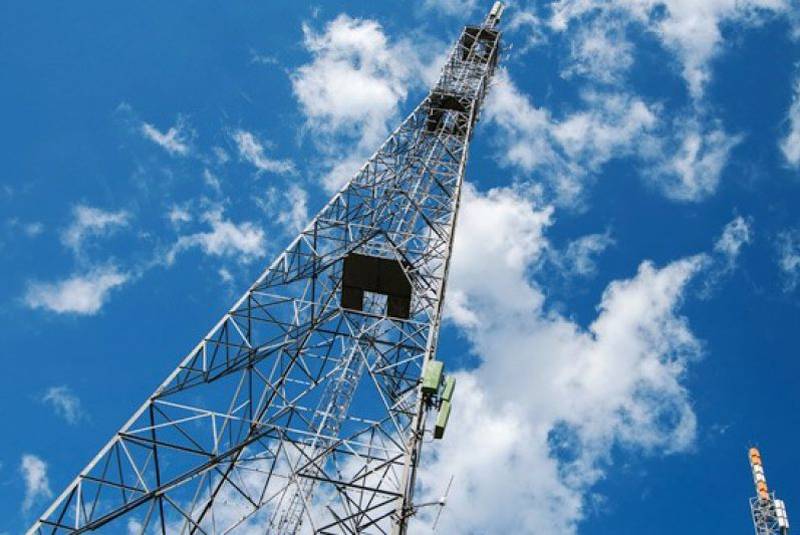 Wade Antenna, creators of Wade Towers, has been engineering quality antenna solutions since 1934 and strives to be a global leader, providing unique and innovative technological solutions for applications in both demanding and challenging environments encountered by the communications industry.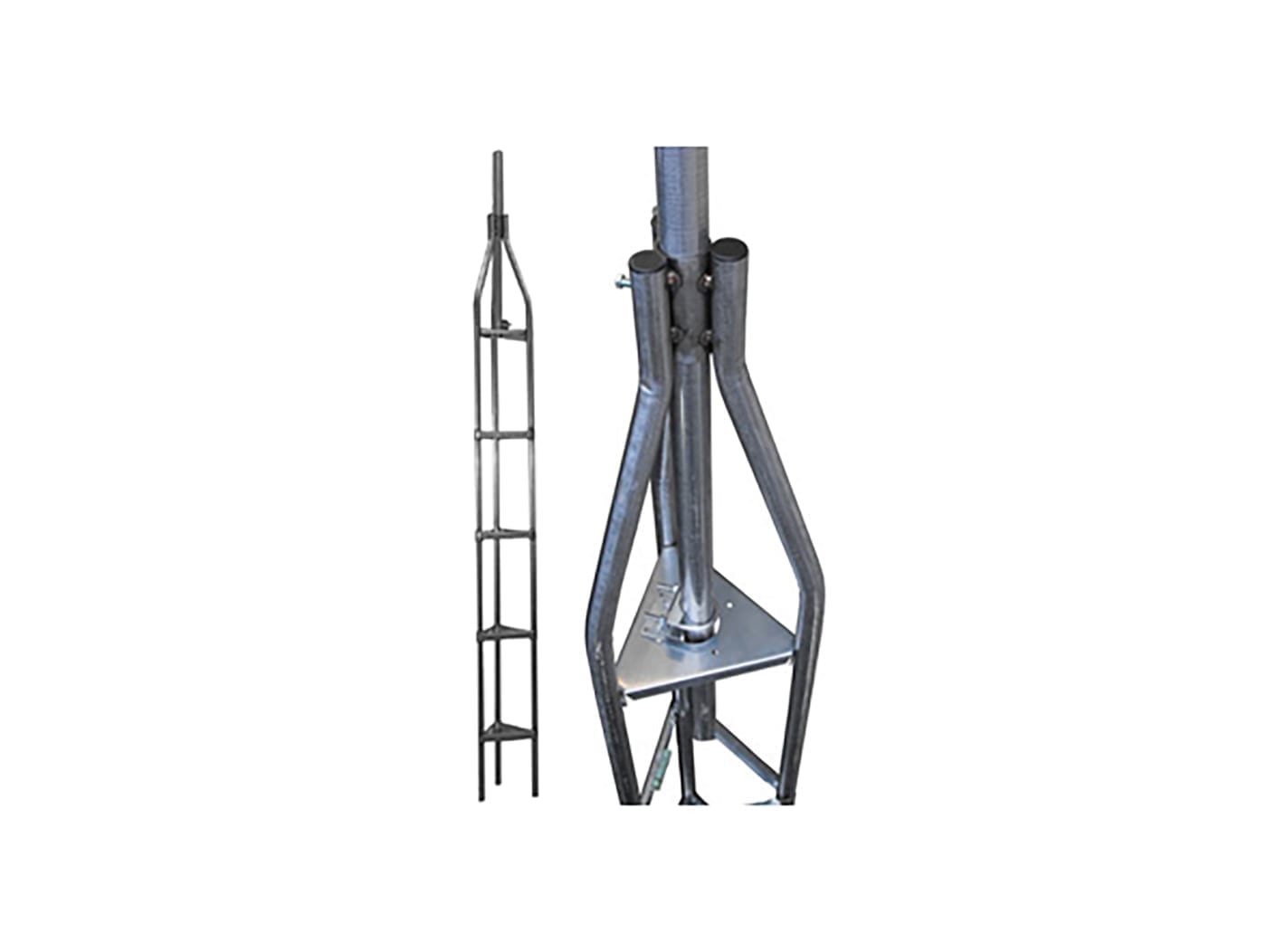 GN TOWERS
These towers come in 10 ft sections, can be stacked to reach the desired height, and their maximum height is 2 sections above highest bracketed point (typically 40-50 ft when mounted to a house).
Advantages: very cost effective, lightweight, easy to install, significantly stronger than a mast, can be climbed (with proper safety equipment), and no concrete base is needed during installation.
Disadvantages: must be affixed to a structure or guyed, the height is limited by available structure, and has a limited load capacity.
Ideal Situations: smaller loads where a structure is present (cell boosters), rural internet, light commercial, and industrial applications.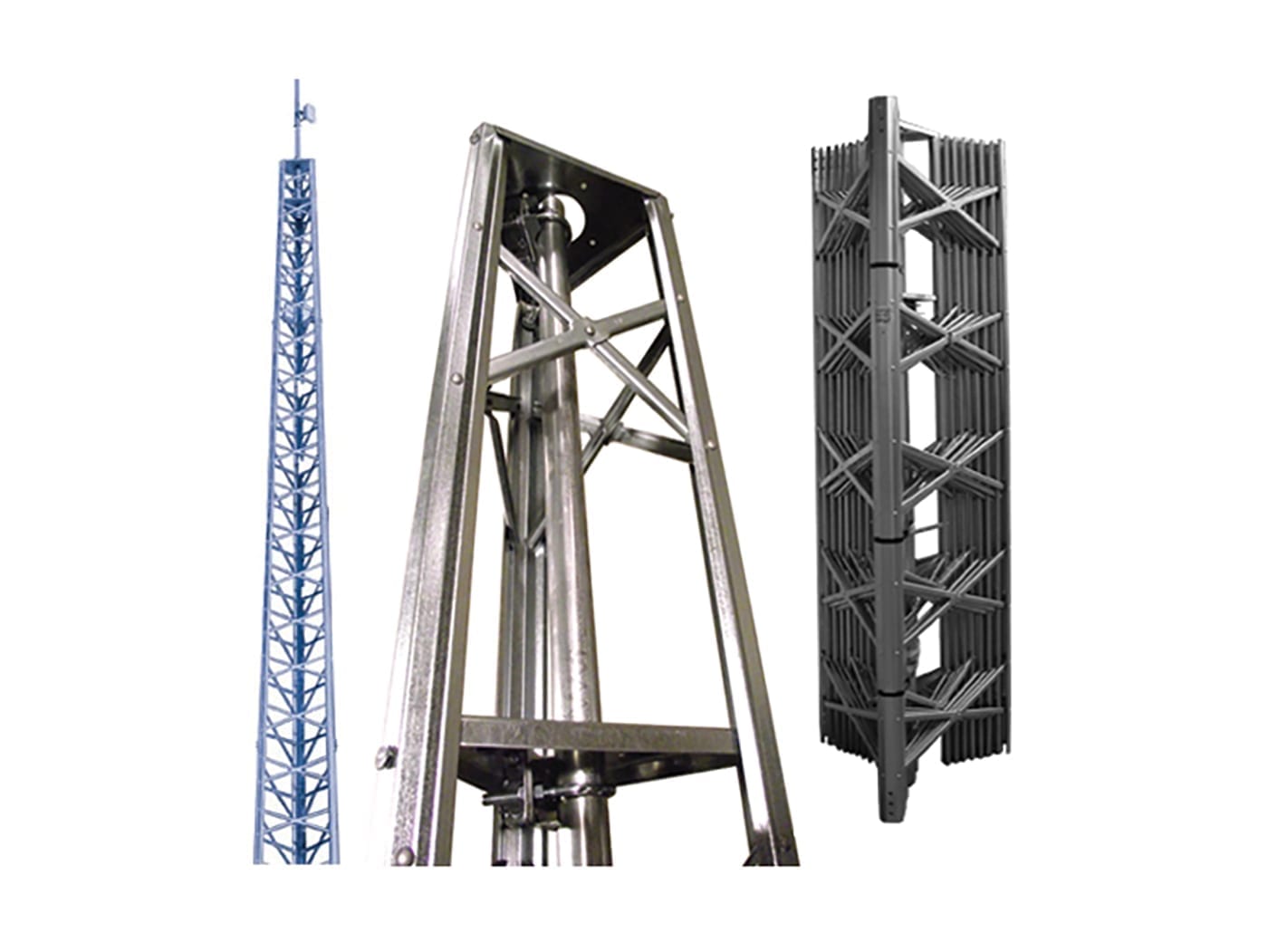 DMX TOWERS
This freestanding tower series is available up to 68 ft tall for standard duty towers. The medium duty is available to 56 ft, and the heavy duty is available to 48 ft. All towers include concrete base stubs and the standard duty towers come with a mast.
Advantages: freestanding, and very lightweight (for a freestanding tower), riveted construction for durability, increased loading capacity, small shipping size, and very cost effective for a freestanding tower.
Disadvantages: Installation involves more steps, towers require a concrete base, and has limited height options.
Ideal Situations: most domestic/light commercial applications- rural internet, satellite tv, cell boosters, SCADA, security cameras, site lighting.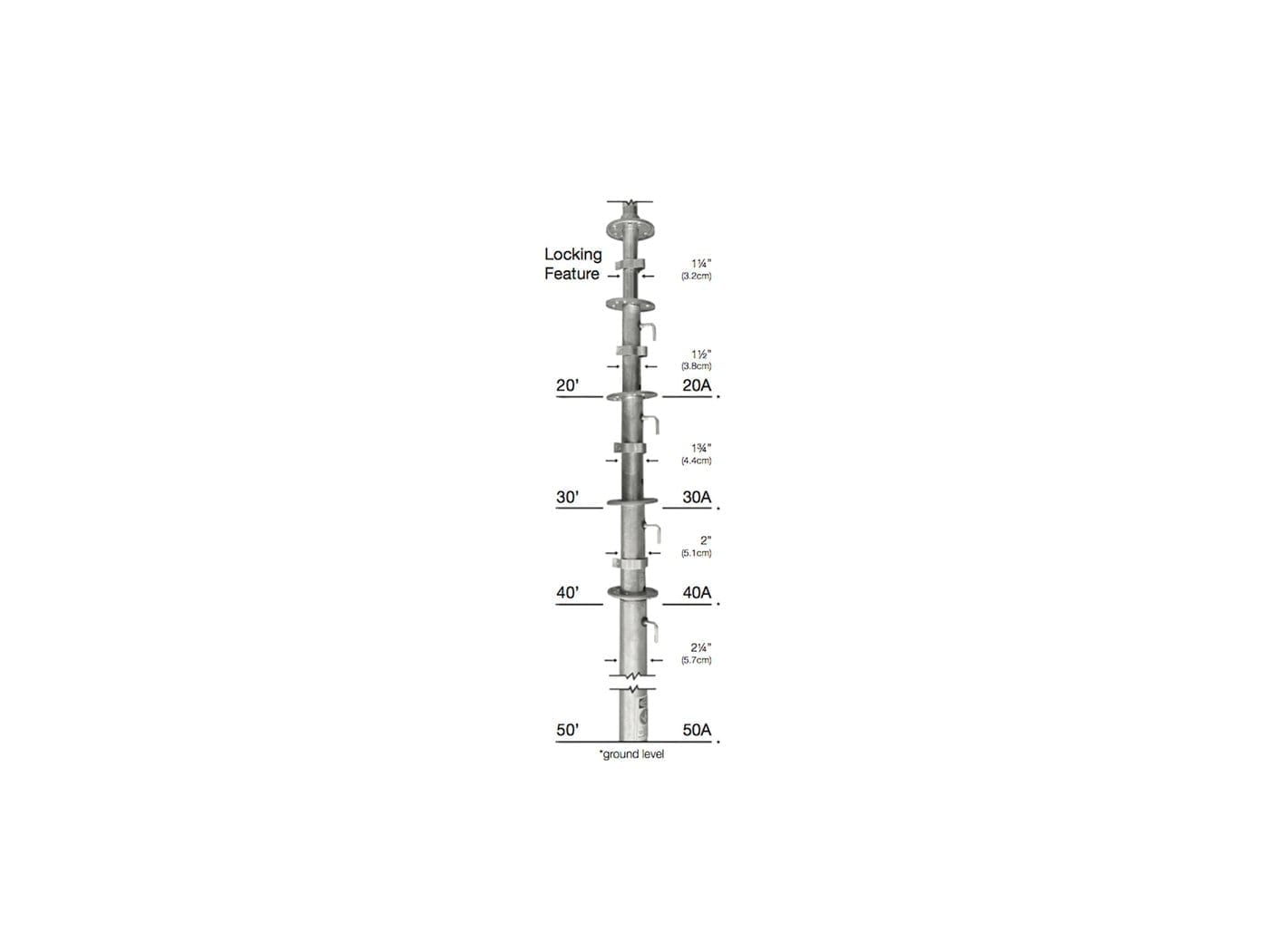 POP-UP MASTS
These masts are available from 15-50 ft and have collapsible 10ft sections.
Advantages: inexpensive, lightweight, easy to install
Disadvantages: very limited load capacity, need to be guyed or affixed to a structure.
Ideal Situations: quick installations, low height requirements, smaller loads, cell booster antennas, and very light commercial applications.
With over 80 years of experience, Trylon has a proven track record for supplying innovative, custom-designed towers.  Where an immediate solution is required, these pre-engineered, ready-to-ship towers provide a cost-effective solution for light to medium-duty applications.
TITAN SERIES
This series features a modular freestanding tower design based on stacking 8' sections. It is available in various configurations from 16-96 feet tall, with concrete base stubs or weldment feet.
Advantages: configurable to various heights/loads, increased load capacity, extensive catalog of accessories, stocked and built in-house at our Edmonton facility so can be specified to meet your needs.
Disadvantages: large and heavy to ship, extensive installation process.
Ideal Usage: SCADA, land mobile radio, cell boosters, rural internet, site lighting, security cameras- light and medium duty commercial and industrial applications.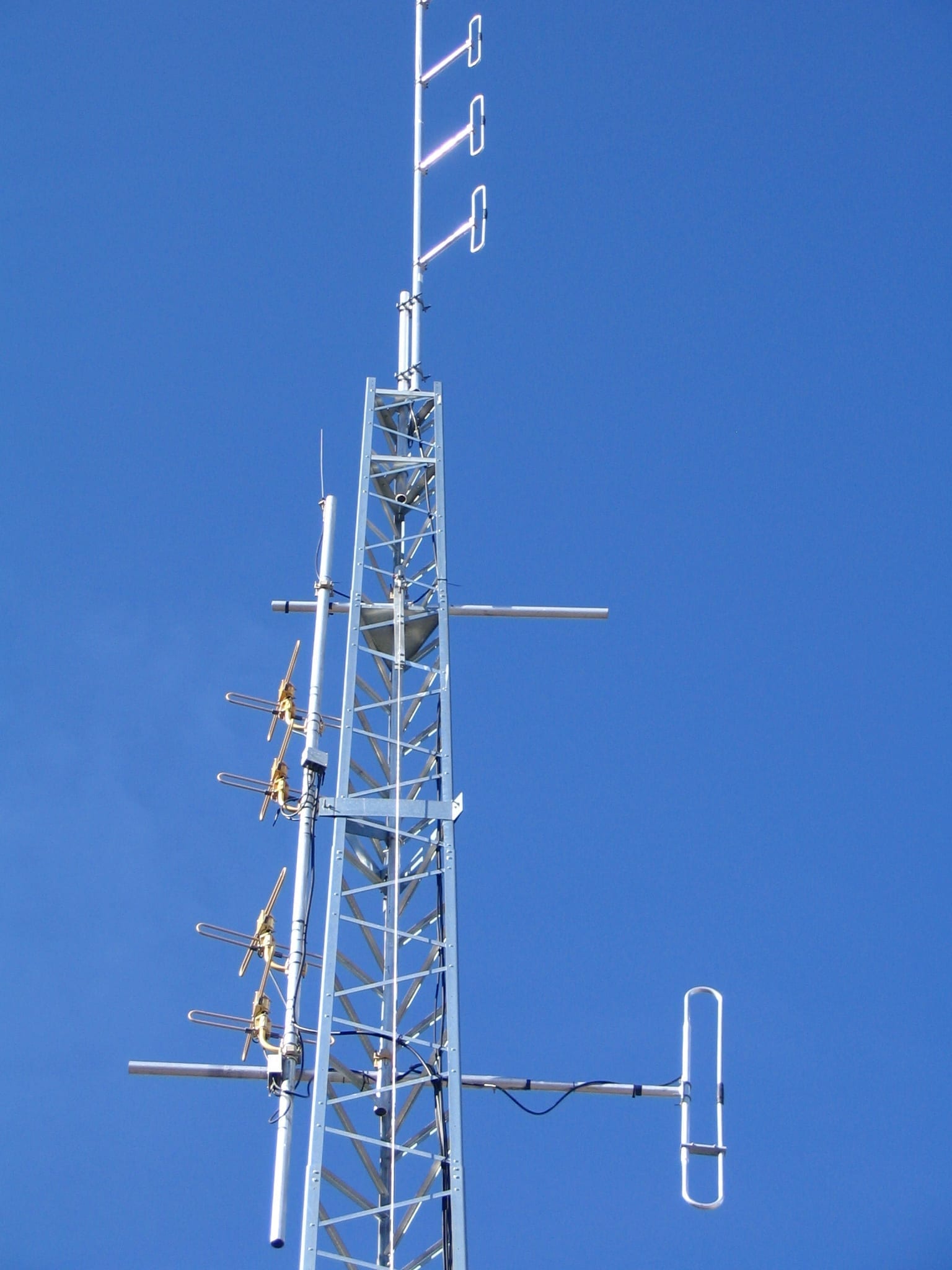 We also offer a wide range of custom towers to fit each specific situation you may experience; like in higher load capacity projects, towers exceeding 100 feet, requiring CSA or P. Eng stamped designs with unique installation requirements, or in locations with harsh conditions.
For more information,  contact us  or fill out the tower questionnaire linked below and a member of our team will promptly get back to you.